By Mark Traphagen on August 26, 2009
I listen to a lot of podcasts, but over the past six months only one has consistently rated "must-never-ever-miss-an-episode": WNYC's RadioLab. Here's the show's self-description:
Radiolab believes your ears are a portal to another world. Where sound illuminates ideas, and the boundaries blur between science, philosophy, and human experience. Big questions are investigated, tinkered with, and encouraged to grow. Bring your curiosity, and we'll feed it with possibility.
Radiolab is usually classified as a science show, but that's hardly an adequate description. Many shows report on the findings of science; Radiolab wonders about them, the way any truly engaged human would. What really makes the show so intriguing, however, is not just the subject matter, but the extremely creative way in which it is presented. Radiolab lives up to its name in that it is as much a program that experiments with the possibilities of sound as it is anything else. Narratives, voice overs, music, sound effects collide and wash over each other. It sounds like confusion, but it works. They manage to "paint" whatever they are trying to convey with their soundscape.
Such artistry is bound to inspire other artists. Below is a video by filmmaker Will Hoffman inspired by a segment of an episode titled After Life (on what we know–or much more what we don't know–about what happens after people die). His specific inspiration was the book Sum: Forty Tales from the Afterlives by David Eagleman. In that book, Eagleman relates 40 brief vignettes, each displaying one possible conception of what happens after death.
In the video Moments below, Will Hoffman turns that concept back around into life. The film is a stunning celebration of the easily-overlooked: that our lives are made up of a nearly infinite number of small, seemingly-insignificant (mostly) moments. Yet if we stopped to really look at any one of those moments, we'd see that each contains an infinite amount of wonder.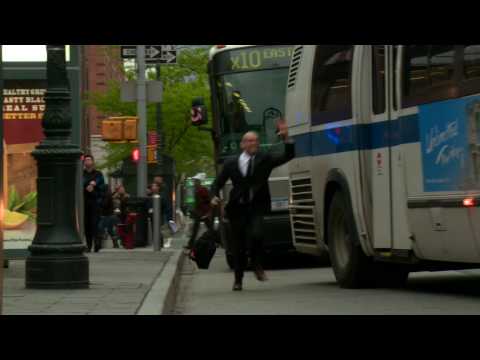 Related articles by Zemanta