By Mark Traphagen on May 28, 2009
Just moments ago a friend sent me this recording of my name being read from the podium of Westminster Theological Seminary's commencement for the awarding of my Master of Arts in Religion (Biblical Studies) degree:
UPDATE: My daughter took the following video of all the M.A.R. graduates receiving their diplomas. My name being called is at 6:30.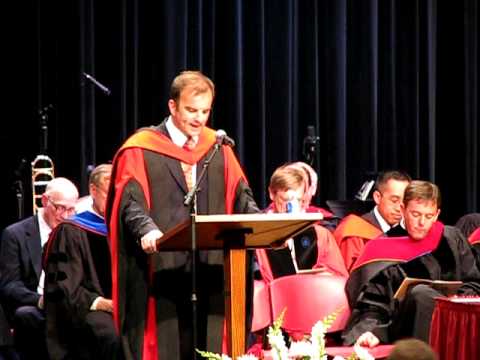 Nice to see Doug Green, Mike Kelly, and David Powlison stand for Elizabeth "Libby" Groves at about 3:00. She is the widow of revered Old Testament professor Al Groves, who passed away while I was at WTS. With Doug and Mike (and Peter Enns and Dan MacCartney), Al was one of the last of a great generation of biblical studies professors at WTS, the likes of whom we probably won't see again, at least not under the present administration. Karyn and I had the privilege of becoming close friends with Al and Libby.