By Mark Traphagen on April 5, 2009
I'm blogging through the series of videos made to accompany the album Flying Club Cup by Beirut (aka Zach Condon and band). Song #7 is "Forks and Knives (La Fete)". Here's the video: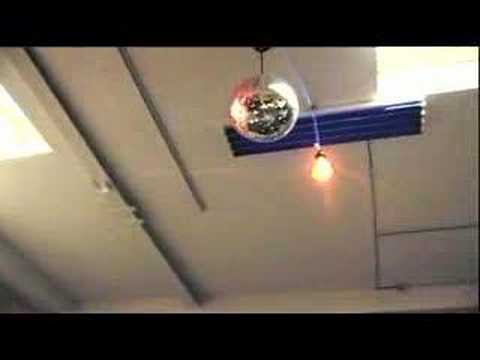 The game room of a Brooklyn bar is the setting for the most lighthearted–at least on the surface–song on Flying Club Cup. Certainly a good setting for a song that talks about "stories of wine, superb" and "forks and knives."
This song seems to be from the perspective of an old man looking back on his life:
I've got stories of wine, superb
And of course my childhood, forks and knives
And a hospital bed, where I turned my life over and over again
We aren't told what sufferings or joys he knew. Whatever they may have been, he chooses to try to remember the days when "outside is warm as a bed with a maid" and "it's all our waves and raves / That makes the days go on this way."
Because I had fallen into a fundamentalist form of Christianity in my high school years, pub/tavern culture was foreign to me until I was in my 40s. Actually, oddly enough, it was only at seminary that I was introduced to that world. I will never forget that night when I was first invited by some of my classmates to Union Jack's Pub, in the old suburbs just north of Philadelphia. It was crowded, noisy, smokey….and I was in love instantly. Over an amazing selection of craft beers, the conversation flowed from theology to Kierkegaard to the best non-Illinoise Sufjan song (it's "Vito's Ordination Song" – it's my blog; don't try to argue this). Friday night after Friday night we claimed the long table under the front window and laughed and cried and enjoyed each other with a passion that the word joy was invented for.
What will I remember some day from my final hospital bed? What will I choose to allow to rise up from the sometimes foggy, sometime turgid river stretching back that is my life? Certainly there will be Karyn…my daughters…my grandchldren…and a group of friends around a beer-stained slab of pine somewhere in Glenside, PA.
Purchase Flying Club Cup