By Mark Traphagen on February 26, 2009
I'm currently blogging through the set of videos for Zach Condon's (aka Beirut) magical album The Flying Club Cup. Today's song is "Guyamas Sonora."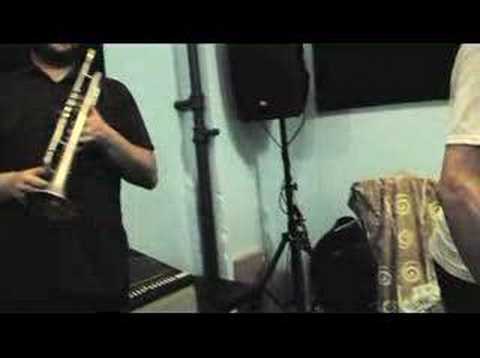 I think it was this song that made me start thinking about another side to Zach's exploration of French chanson on this album. While much of the album is steeped in the melancholy of lost love, there are also songs that rouse and stir. I was trying to recall where I had heard music like this before, when it suddenly sprang to mind: the musical Les Miserables. This is the music of uprising, of overturning, and of causes glorious but doomed.
Not only do we have military drum cadences and flourishing horns, but the album actually opens with an 18 second track called "Call to Arms" consisting of calls on conch shells (perhaps the most ancient war bugle). This explains why we see Zach at the beginning of the first video carrying a conch shell (even though "Call to Arms" did not make the video series). Notice also how Zach characteristically carries his trumpet like a rifle on his shoulder. The military allusions are too numerous to discount. But why are they there? Condon's music is extremely passionate, and I believe he sought on this album to evoke the twin passions of Europe in the modern age, romance and revolution.
Great loves fail and revolutions fall short of their aspirations, but for the world that Zach Condon calls Beirut, what lives on is human passion and aspiration…and music!
Purchase
The Flying Club Cup (CD)
The Flying Club Cup (download)